Dear Ayush Mehra,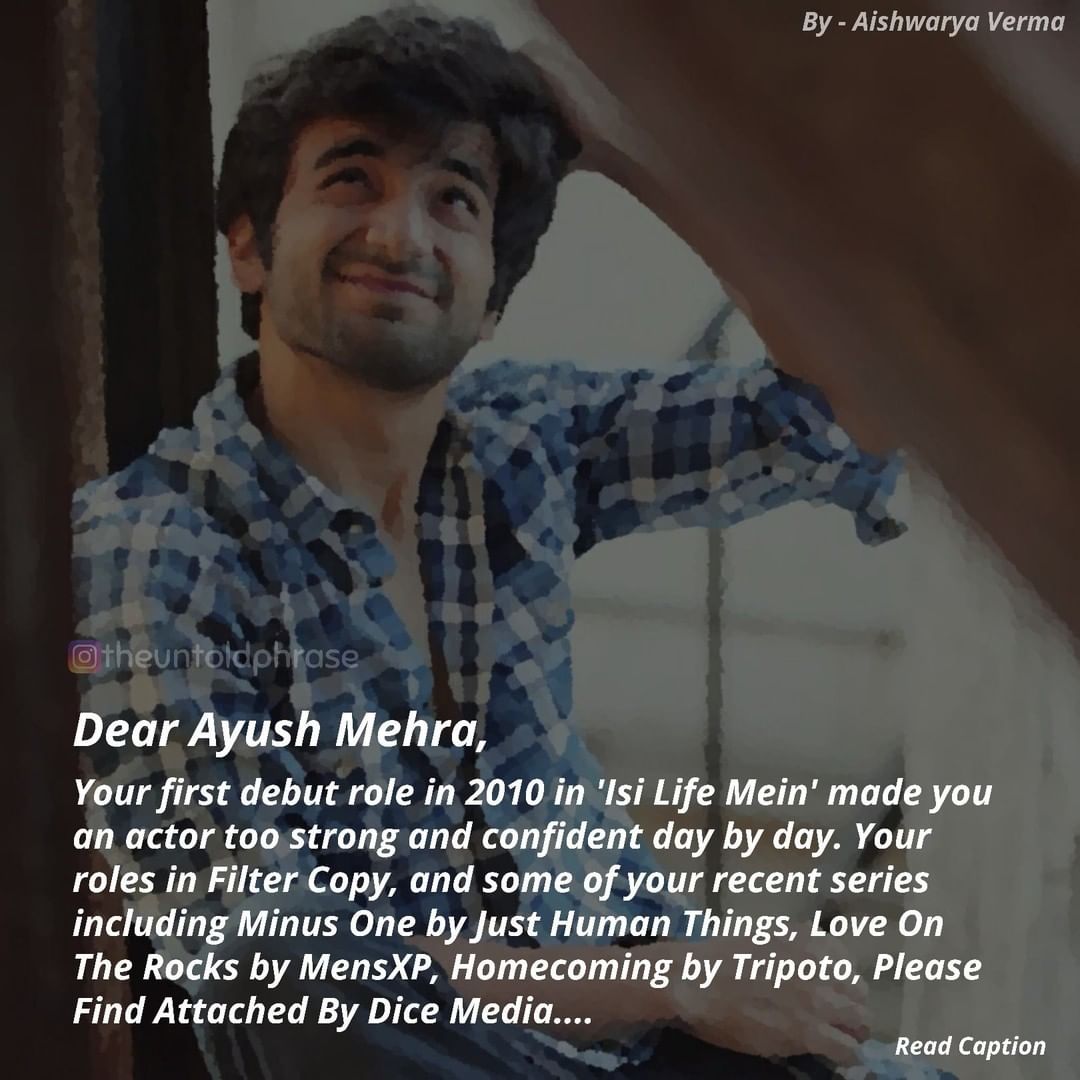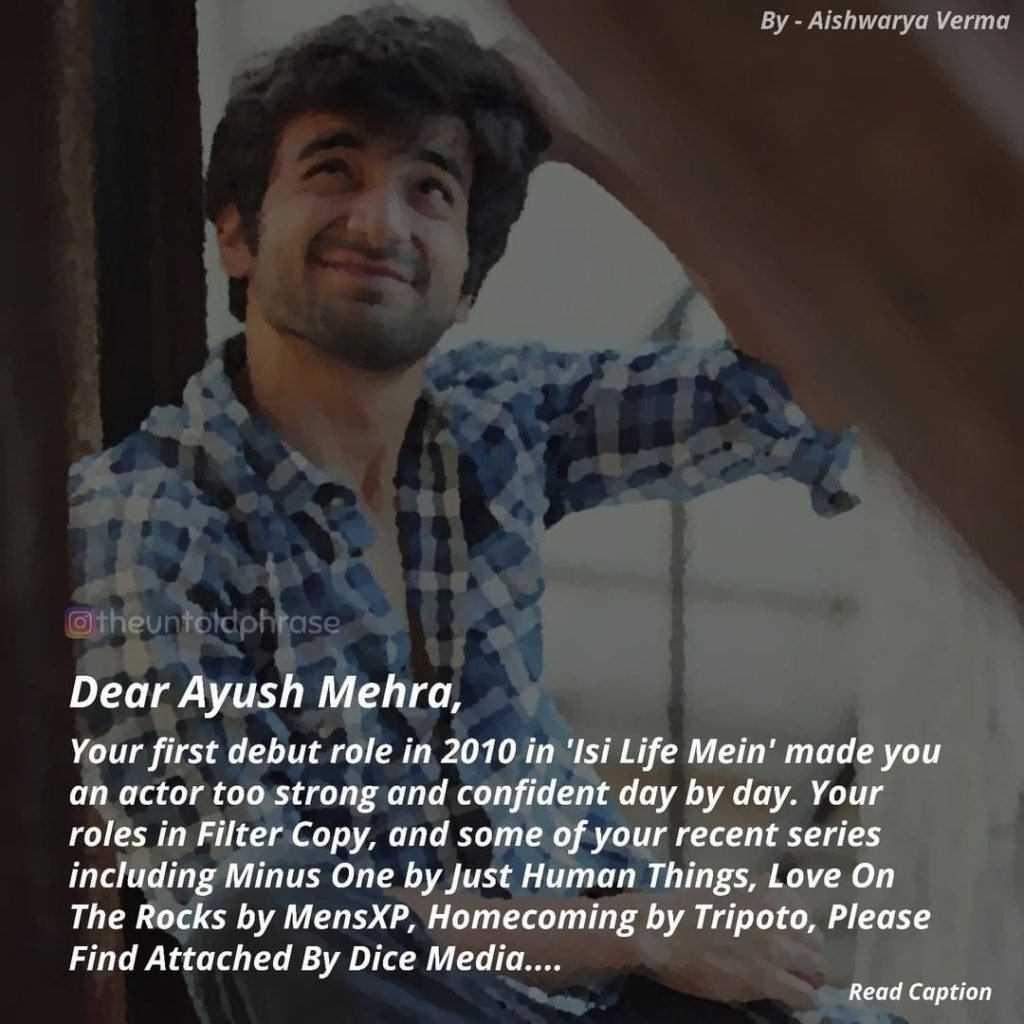 "Hey guys, my name is Ayush Mehra, my age is 27, my height is 5'8″ and here are my profiles.." such a true actor you are. Never have I ever seen you pretending to be somebody else. An actor too versatile at a very young age and you taught us that we shouldn't stop until we reach our destination or maybe it was rather your Mom.
Your first debut role in 2010 in 'Isi Life Mein' made you an actor too strong and confident day by day. Your roles in Filter Copy, and some of your recent series including Minus One by Just Human Things, Love On The Rocks by MensXP, Homecoming by Tripoto, Please Find Attached By Dice Media makes you such a talented person.
And now talking about your smile, you just melt hearts with your smile. Not bragging much about it, but seriously it isn't as easy as it seems to be an actor. And ya, hope you remember "You swim really well yaar" (your second audition). Omg, not lying but I literally laughed.
You taught us that, "Rejection is not your fault. Maybe you didn't fit into that aspect, but there are ten thousand other things where you might fit in." You taught us how you believed in perseverance and hard work, you held upon things and never did let 'em go.
Ayush Mehra, you are such a jovial and charismatic character. Your 14-year old relationship marks an important aspect of you, that is, how you can hold on to people and manage relations so well.
"You just have to find one reason to stick to that person." Man, I just feel I'm short of words to explain about you or to express my emotions. This line leaves all of us speechless, that you aren't just a reel life actor but also a real-life hero.
Yours,
A teen fan.
(Still learning so many greater things from you) : )
– Aishwarya Verma ( @_aishwarya.__ )
Also Read : –
Ahsaas Channa, the little boy in "My Friend Ganesha"
Ritvik Sahore, the stellar performer